Your Trustable Manufacturer & Supplier in China for Custom Rubber Parts
Savvy is a custom rubber product manufacturer, providing a full range of rubber product manufacturing services. Our core competencies include product design, mold design, mold making, custom manufacturing, and quality control, and all processing is done in our own workshop. We are equipped with high-precision machines and experienced technicians. A strict quality control system runs through the entire production process of custom rubber products.
Our excellent engineering team can provide free solutions according to customers' requirements, and can comprehensively help customers to solve various rubber design rubber molding problems. Because our forte is manufacturing custom molded rubber parts, we can manufacture almost anything – from basic to complex and complex parts.
The parts we manufacture are used in many different industries, from aerospace to energy to medical and more. Our extensive knowledge of rubber polymers, elastomers, and rubber to substrate bonding makes your designs and ideas a reality.
Whether you need custom rubber molded products made from homogeneous rubber, or rubber bonded to metal or other substrates, our customers return time and time again for the quality of our products and the dedication of our customer service team.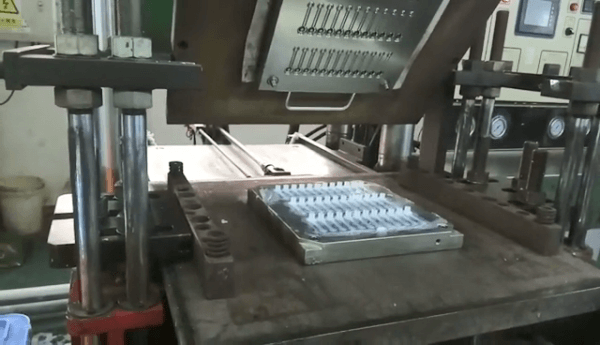 Rubber molding is the process of pressing or injecting raw rubber or elastomer into heated molds, which are then cooled and cured to help the product retain its shape. Rubber molding is used to manufacture rubber seals, O-rings, gaskets, plugs, and other components used in a wide variety of industries and applications. We are especially good at the molding of complex rubber parts and welcome small batch customized projects. In injection molding, the rubber is preheated before entering the mold, allowing it to flow more easily. This also maintains higher mold temperatures, facilitating the cure cycle. Presses used in injection molding provide tight clamping with little if any flash. It is not uncommon for products manufactured using injection molding to not require additional finishing. This process is often used for high-volume runs and projects that require tighter tolerances. When using custom rubber molding, the run time of the process is reduced. This will save a lot of rubber running time and money. Machines using the latest molding technology have a variety of automated features that reduce the cost of custom molding to a minimum. Using a material like liquid silicone rubber enables the manufacture of precise, close-tolerance parts. When molding with rubber, products with a variety of finishes and textures can be created. Today, many commercial products use molded rubber products as important assembly components. From custom mold making and industrial roll making machinery to gaskets, grommets, seals, and parts in medical devices, household goods, consumer appliances, and more, rubber molding contributes to a wide variety of products on the market today. Rubber molding is the process of melting raw rubber and molding it in a mold. It is the method of choice for the manufacture of many different kinds of complex rubber products.
With a full line of elastomers that meet your exacting material specifications, Savvy can manufacture prototype, mold, and mold products to your specifications. We can custom mold products using a variety of polymers. We use the latest injection, compression, and transfer molding techniques to efficiently manufacture products of all sizes and configurations, as well as complexities. And, to ensure timely delivery, we stock many of the more common raw materials.
Savvy can be used with a variety of rubber materials to meet your application needs.
NBR/Buna-N/Nitrile
HNBR
FKM/FPM/Viton
Silicone
EPDM
Neoprene
Polyurethane
Butyl
Fluorosilicone
Aflas
Custom Molding of Elastomers
Vacuum/Compression
Molding
Transfer molding
Injection molding
Overmolding and bonding of
rubber to metal or rubber to other substrates
Large Part Forming
Prototype, low volume, high volume production, end of life
Quick turnaround
Adhesion of rubber to substrate
Low temperature deburring