RUBBER DESIGN AND MANUFACTURING ASSISTANCE FOR YOUR UNIQUE APPLICATION NEEDS
For rubber molding made to your exact specifications, Marco Rubber takes pride in delivering fast and cost-effective service for compression molding, transfer molding, and injection molding. Speak directly with one of our engineers to discuss your need for precision tolerance molding and receive an accurate quote, sometimes within a few hours and often with no additional tooling fees. For rubber grommets, bumpers, bushings, stoppers, tips, caps, bellows and more, Marco Rubber can effectively produce any rubber material or color available. From prototype runs to millions of production parts, you can be confident Marco Rubber will fulfill your custom rubber molding needs cost-effectively and within your desired production schedule.
Contact an application engineer to learn more about custom rubber molding services.
Marco Rubber provides an array of custom molded rubber parts, including grommets , bumpers , stoppers, bushings, diaphrams, tips, caps, bellows, boots and more. All are made to order per your design in any material.
Made to order per your design in any material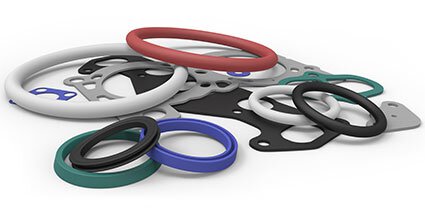 Custom Molded Rubber and Custom Rubber Molding.
Fast and cost effective service from prototype runs to millions.
Some parts quoted in a few hours, sometimes with no tooling fees.
Any rubber material, durometer, color available.
Compression molding, Transfer molding, Injection molding.
Precision Tight Tolerance Molding
Rubber Bushings, Rubber Stoppers, Rubber Tips, Rubber Caps, Rubber Bellows.
Need a custom product design or custom material formulation to improve performance in a specific application to separate yourself from the competition? Let us prove how responsive our product and application engineers are and that our custom products and custom materials often cost less than our competitors' standards.